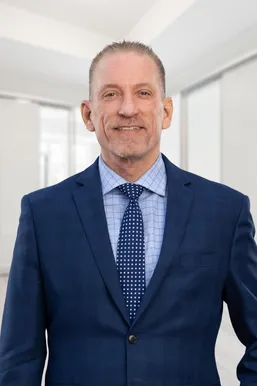 Mark S. Anthony, DDS
It's a wonderful feeling to see a patient's life change by improving the aesthetics and function of his or her smile through gentle, comfortable dentistry. I love working with people and using my hands, and as an art major before deciding to join the dental profession, I have always been interested in creating things that are truly beautiful. It is my pleasure to help someone who is hesitant to smile become an individual with an outgoing expression of confidence. I am honored to have been voted by my peers as a Top Dentist in Phoenix Magazine for 2010, 2011, 2012, 2013, and 2014. This is a direct reflection of the help I receive from a talented and supportive staff.
Education and Continuing Education
After graduating with my undergraduate degree in zoology studies, I attended the University of Oklahoma and earned my Doctorate of Dental Surgery. Since becoming a dentist in 1988, I have constantly continued to educate myself, exceeding state requirements for certification many times over. I feel continuing education is a crucial part of staying ahead of the curve in relation to new technologies, techniques, and materials used in restorative and cosmetic dentistry.
Professional Affiliations
Outside the Office
A native of St. Louis, MO, I reside in Mesa with my wife, Christine, and our three sons, Dylan, Trey, and Zach. We love spending time together as a family, especially when we're outdoors. I like staying active and can often be found playing tennis, mountain biking, snow skiing, hiking, camping, and running 10K events. Additionally, I have been a sponsor and coach of Little League baseball for ten years and served as assistant Scout Master in the Boy Scouts of America.