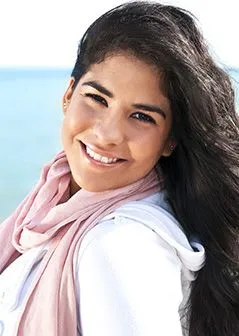 At Picasso Dental, we are proud to offer you the best in leading-edge dentistry with a professional staff that boasts state-of-the-art techniques and practices, which has made us the who we are today. Our doctor, Mark Anthony, DDS, has been in the dental field for many years and is dedicated to providing the best oral health procedures in an atmosphere that is personal, caring, and warm. We are excited to announce the American Society of Implant and Reconstructive Dentistry (ASIRD) has selected us as the top implant team in our area! The Society limits membership to one implant team in each geographic region and membership is by invitation only - we are thrilled to accept this honor, and to continue to provide exceptional implant services to our patients.
Comprehensive Treatments for All Your Dental Needs
In addition to general hygiene services, including scaling and root planing, we also provide bonding, veneers, teeth whitening, and tooth-colored fillings. Our prosthodontic services also include implant crowns and dentures.
Focused on Your Comfort
Many of our patients drive long distances to be treated here at Picasso Dental, where every procedure is considered an art. We make it our business to go the extra mile for you, taking time to answer all of your questions, offering blankets if you are cold and need to snuggle, and the Doctor calling you on the evening after dental treatment to make sure you are okay.
An Outstanding Team
Besides the depth of knowledge of our doctor, our patients also choose Picasso Dental, for our insurance expert, Maureen. Maureen will go the distance with insurance companies, writing appeals on our patients' behalf in order to pursue extra payment when appropriate. The fact is that our entire staff is always watching out for your best interests, and we stay in close communication with each other when it comes to making sure you get the correct treatment you deserve.
Convenience of Care
Most dental practices are closed on Fridays in our area, but at Picasso Dental, we are open on Fridays from 8:00am to 1:00pm in order to give you more appointment options. We are here to help you with any dental issue you or a family member may have. Call us today!